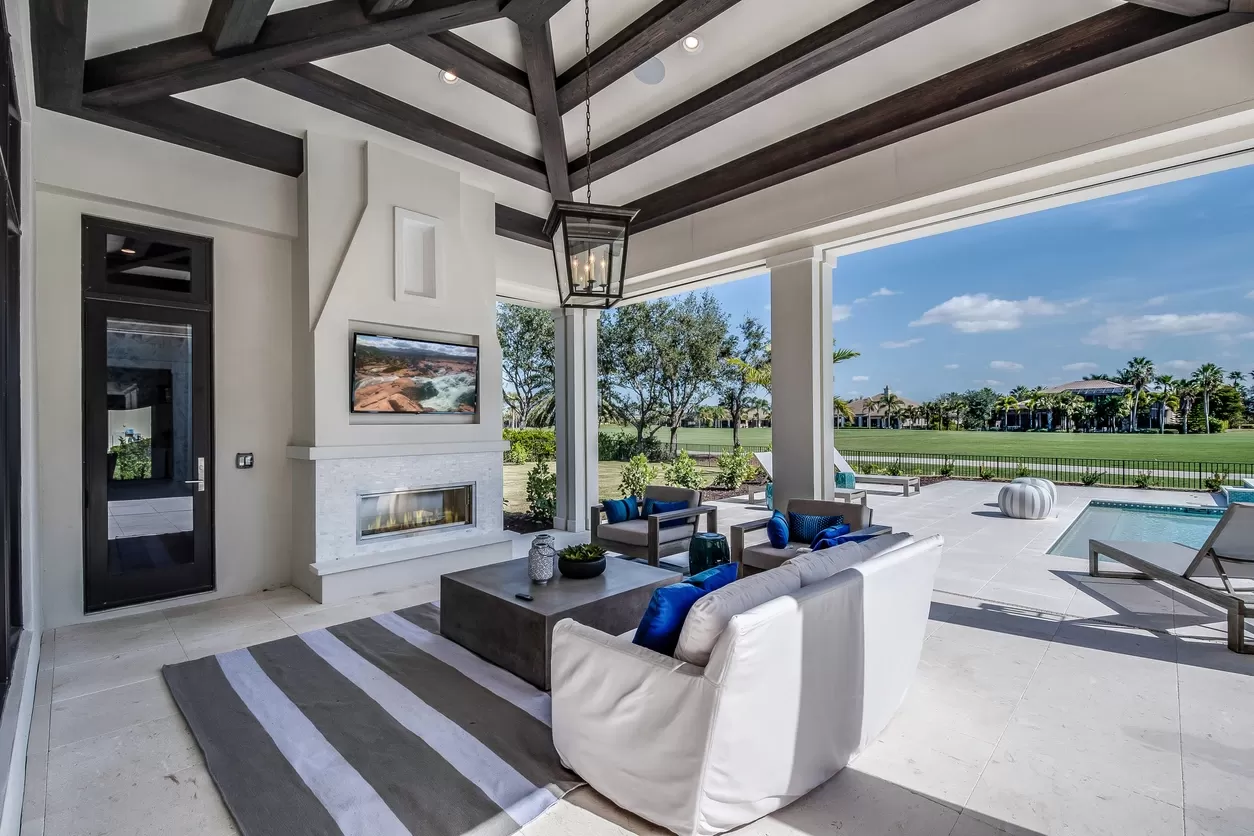 It's time to talk about outdoor TVs
Patios, porches, sunrooms, and even poolside, outdoor TVs let you bring the big game — or the latest blockbuster — to areas of your home that were previously TV-less. They can add a new element of entertainment to your home, while also creating the perfect space to entertain family and friends alike.
Outdoor televisions aren't your typical TVs though — there are a lot of differences and features that help them stand up to the elements and survive in all types of weather extremes. If you are thinking about getting an outdoor TV and have been wanting to learn more about them, you've come to exactly the right place. We at AV Design Consultants put this list together to help you get acquainted with their features and see just what they can offer homes of all shapes and sizes.
Integrated speakers will help your backyard time last
Daylight saving time is here, and that means you're going to be spending a little more time in the backyard in the coming months. Now that the sun doesn't go down until after seven, you'll want to entertain and get the most out of the Fort Smith, AR, landscape: That makes now one of the best times to invest in an outdoor audio system. You can ensure your outdoor entertainment leads to a fun nighttime experience when you have easy controls and superior sound quality. Want to learn more? Keep reading.
Wireless soundbars, vintage revival, and more!
It seems as though just several years ago, a residence with a whole-home audio setup was pretty rare. Now we see more and more requests for them here in the Rogers, AR, area, but look and feel of the requests is changing rapidly.  We look forward to seeing where multiroom audio is headed in the next decade and can't wait to share some of the trending concepts with you. 
If you're just now in the market for your first whole-home audio system, this season provides the perfect time to have AV Design Consultants complete one from start to finish or upgrade an existing installation that could use a modern touch. After all, the holidays are right around the corner, and Thanksgiving is already close enough to plan your menu. What better way to impress family and friends than a home entertainment system? Read on for our recommendations. 
Why an Outdoor Speaker System Is Versatile Enough for Nearly Every Season
When August approaches, many people start thinking of cooling temperatures, back-to-school activities and, consequently, the imminent end of many their favorite season -- summer. But given the balmy climate we enjoy here in Fayetteville, Arkansas, homeowners don't have to worry about the warm-weather fun ending so soon. 
Let's explore how you can take your outdoor audio entertaining from summer to fall without a hitch, and why now's the perfect time to install a new sound system!