Brands
The Leaders of Design & Innovation
Meet the companies that we call partners. They form the foundation of our product specifications thanks in part to their best-in-class performance, breadth of product offering and ongoing technological innovation.
Over the last 40 years, Audio Control has focused on "making good sound great" through their lines of amplifiers, receivers and preamplifiers. Unlike some other audiophile brands on the market, Audio Control does not just focus on amped-up specs. Their goal is to improve customers' lives by delivered stunning audio the lets them recreate a concert hall or theater environment in their own home. As the heart of your home theater, their receivers deliver fully immersive sound as well as 4K video resolution. Knowing how important it is to get high-performance audio beyond a few dedicated rooms, they have a full line of multi-zone amplifiers that deliver excellence throughout your house. Even outdoor applications aren't out of the question with their powerful line of 70-volt amplifiers.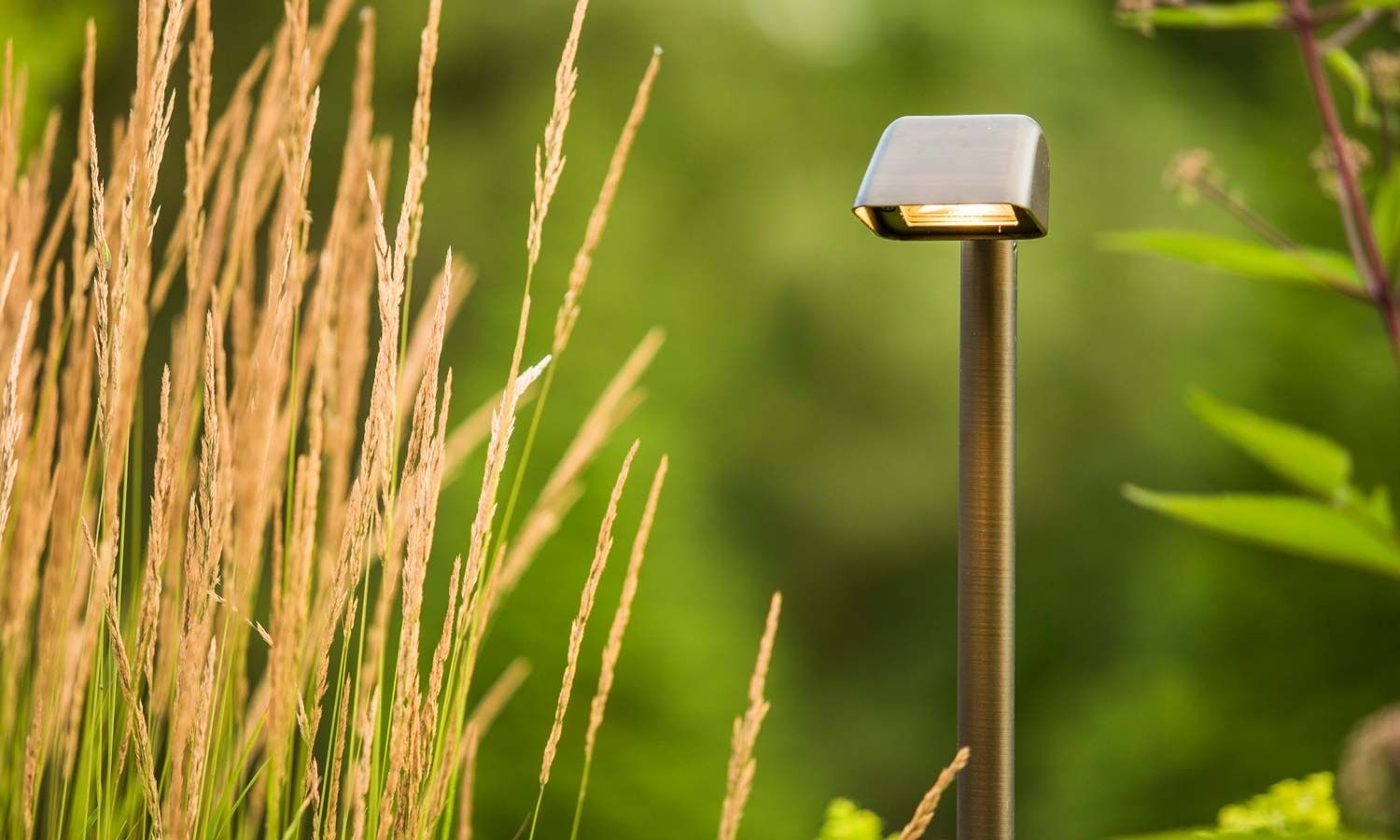 Coastal Source stands for something radically different from mass-marketed landscape lighting and outdoor audio products. Their mindset is "do it once, do it right." Rather than creating solutions that inevitably fail over time, Coastal Source designs and engineers high-end landscape lighting and outdoor audio solutions that are created for superior function and durability—even in the harsh salt spray of coastal environments. Founded in 2003 and headquartered in New Jersey, Coastal Source combines more than 50 years of hands-on industry experience to deliver a patented landscape lighting system that features bullet lights, path lights, well lights, step lights and more that withstand the elements and enhance pleasure, safety and curb appeal. Their high-fidelity outdoor audio products feature 2-way and 3-way ellipse bollards, modular bullet speakers and concealed rock speakers that deliver rich, full coverage while blending into your gardens and foliage.
Experience personalized control for your unique lifestyle with the power of Salt Lake City-based Control4. Connect virtually any device in your home or business in Rogers or greater Northwest Arkansas to work together, and command them all with customized one-touch controls and scenes from your system remote or smart device of choice. Whether you're home or away, a Control4 system gives you the power to command and monitor your estate or business in one platform. The transformative benefits of a smart connected home and business with a Control4 system delivers convenience, peace of mind and an efficient environment that's comfortable and safe.
Bring your smart home dreams to fruition with one-touch control of your entire estate from an intuitive touch panel, custom-engraved keypad, smartphone or by voice activation. Crestron automation and control reveals your home or business' true potential with programmed scenes that instantly adjust your lights, shades, thermostat, audiovisual electronics, security system and more—all at the lift of a finger. Custom-tailored for any home, workplace and lifestyle, Crestron is truly the pinnacle of invisible comfort and convenience and takes pride in designing and manufacturing their products in America.
Since 1979, France-based Focal has been creating benchmark acoustic equipment in the form of home audio loudspeakers, headphones, car speaker drivers and monitor loudspeakers with one goal in mind: to open a gateway to new sensations that allow audiophiles to experience pleasure in its purest form. Focal audio solutions push the limits of sound to offer a truly unique, high-fidelity listening experience that honors the artist's musical creation. Thrill your senses with Focal's vast collection of stunning hardwired and wireless speakers for your dedicated listening room, home theater or whole-home audio system.
JL Audio is a consumer and professional audio manufacturer focused on delivering unique engineering, superior quality and high-performance audio to sound enthusiasts around the world. JL Audio was founded in 1975 on the belief that great audio has real value and that their discerning customers can "tell the difference." The Florida-based company is known as one of the pioneers of the car audio industry and is also active in the marine, home, mobile and powersports markets. JL Audio is particularly famous for their subwoofers, which have received the highest accolades from audio reviewers and demanding audiophiles around the world and feature proprietary, patented technologies that require unique assembly techniques. Nearly all JL Audio speaker systems are built in the United States and overseen by production and logistics professionals who make sure every product maintains the company's high-quality standards.
Inventors of the solid-state dimmer in 1959 and now holders of 2,700 worldwide patents, Lutron has expanded their product offering to more than 15,000 products. Lutron makes it possible to craft the perfect home and work environments in Bentonville or greater Northwest Arkansas to complement your day-to-night activities with personalized lighting and shading control for enhanced comfort and productivity. Work with a Lutron dealer like AV Design Consultants to create and recall custom settings from a master keypad or remote to easily transform your environment with just a tap or set your lights and shades to adjust on their own so you can focus on the activity at hand. From the workplace to the home, Lutron provides sophisticated solutions for custom lighting and shading that operate seamlessly at your command.
Origin Acoustics leads the industry in high-fidelity architectural speaker solutions that redefine your auditory experience. Enjoy pristine sound from any angle in your home or business with Origin's in-wall and in-ceiling speakers that intelligently pivot to focus the sound at the designated listening area. Installation is seamless, accomplishing sightless audio from discreet grilles that blend into your décor and deliver astonishing sonic performance when you want it. From your bedroom to your yacht and even the outdoors, Origin has a delicately crafted speaker system for any place you desire.
As the first home automation company to embrace mobile technology for control inside and outside the home, Savant is a leader in innovation. The brand helps to cultivate the ultimate luxury lifestyle with personalized control of your entire home, business or yacht from an intuitive mobile app, high-resolution touchscreen, elegant remote or by voice activation. Savant offers any user the unparalleled convenience of controlling your lighting, climate, entertainment, pool and spa, security and more from a single platform no matter where you are. Set distinctive scenes that mold to your every mood and transform your home into a coveted entertainment hotspot at the touch of a button. Whatever you imagine, Savant can help make it a reality.
Delight your senses with professional-grade home entertainment solutions designed to harmonize both picture and sound for a breathtaking, true-to-life experience. Unprecedented contrast, color and realism are made possible with Sony's proprietary technologies that also lead in pixel-by-pixel detail for texture you can practically feel. Whether you're outfitting a multi-purpose media room or a dedicated private cinema, Sony's line of premium 4K HDR projectors and TV displays, AV receivers and high-resolution speakers work in tandem to craft the immersive experience intended by film and video game creators.
Start Your Journey to Smarter Living
Connect with us to learn more about how these industry-leading brands work together to create your dream smart home or business.